Home
Art Gallery
Jewelry Gallery
Shop
Calendar
About
Contact
Wholesale
Liscensing
---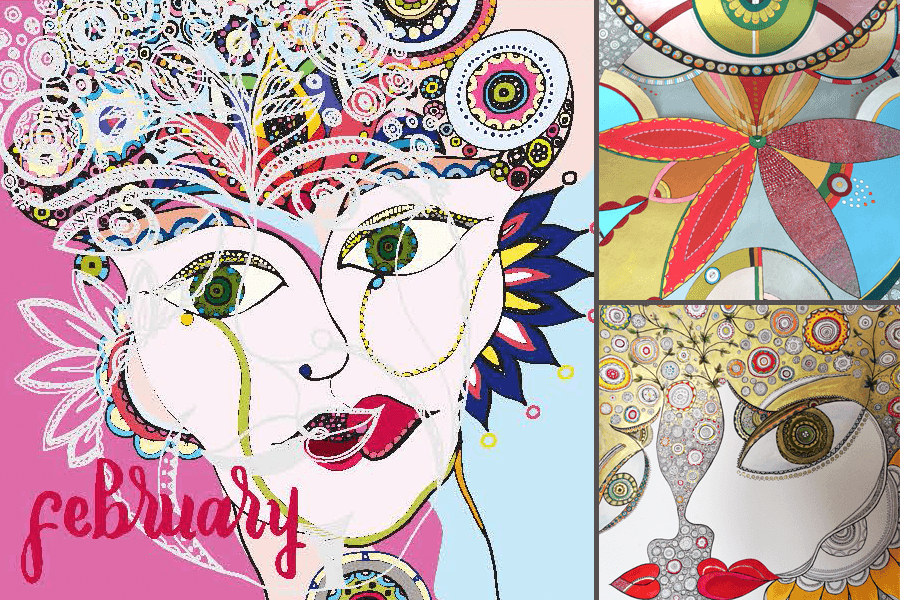 Paintings

blooms

grass
blades

branch

sprout

leaves

waves

geometricos

ocean

buds

tulip

bubbles

ocean bubbles

stems

pods

clouds

stitched
Original Paintings
Blooming Self (30"x30") $1,800
Ink, Acrylic on paper



Inside Outside(22"x22") $800
Ink, Acrylic on paper

Sun & Moon (22"x22") $800
Ink, Acrylic on paper



Circle of Life (36"x36" 4 pannels) $2000
Ink, Acrylic on paper


Temple of the Soul (24"x24") $950
Ink, Acrylic on paper


The Eye Within (18"x18") $650
Ink, Acrylic on paper

Twin Flames(22"x30") $1200
Ink, Acrylic on paper



Speaking of...(12"x29") $650
Ink, Acrylic on paper


Eye See You (12"x29") $650
Ink, Acrylic on paper
BLOOM SERIES

| | | | |
| --- | --- | --- | --- |
| bloom-01 | bloom-01b | bloom-02 | bloom-03 |
| bloom-04 | bloom-05 | bloom-06 | bloom-07 |
| bloom-08 | bloom-08b | bloom-09 | bloom-10 |
| bloom-11 | bloom-12 | bloom-13 | bloom-14 |
| bloom-15 | bloom-16 | | |
GRASS BLADES SERIES

| | | | |
| --- | --- | --- | --- |
| grass blades-01 | grass blades-02 | grass blades-03 | grass blades-04 |
| grass blades-05 | grass blades-06 | grass blades-07 | grass blades-08 |
| grass blades-06b | grass blades-07b | grass blades-09 | grass blades-09b |
| grass blades-10 | grass blades-11 | grass blades-12 | pattern sample |
BRANCH SERIES

| | | | |
| --- | --- | --- | --- |
| branches-01 | branches-02 | branches-03 | branches-04 |
| branches-05 | branches-06 | branches-07 | branches-08 |
| branches-09 | branches-10 | branches-11 | branches-12 |
| branches-13 | branches-M01 | branches-M02 | branches-M03 |
| branches-M04 | | | |
SPROUT SERIES
| | | | |
| --- | --- | --- | --- |
| sprout-h01 | sprout-h02 | sprout-v01 | sprout-v01 |
| sprout-s01 | sprout-s02 | sprout-s03 | sprout-s04 |
| sprout-s05 | sprout-s05b | sprout-s06 | sprout-s07 |
| sprout-s08 | sprout pattern sample h | sprout pattern sample v | sprout pattern sample |
LEAVES SERIES

| | | | |
| --- | --- | --- | --- |
| leaves-01 | leaves-02 | leaves-03 | leaves-04 |
| leaves-05 | leaves-06 | leaves_07 | |
| | | | |
WAVES SERIES
| | | | |
| --- | --- | --- | --- |
| waves-C01 | waves-C02 | waves-C03 | waves-C04 |
| waves-C05 | waves-B03 sq | waves-B04 sq | |
| | | | |
| | | | |
GEOMETRICOS

| | | | |
| --- | --- | --- | --- |
| geometrticos-01 | geometrticos-02 | geometrticos-03 | geometrticos-04 |
| geometrticos-05 | geometrticos-06 | geometrticos-07 | geometrticos-08 |
| | | | |
| | | | |
OCEAN SERIES

| | | | |
| --- | --- | --- | --- |
| ocean-01 | ocean-02 | ocean-03 | ocean-04 |
| ocean-05 | ocean-06 | ocean-07 | ocean-08 |
| | | | |
| | | | |
BUDS SERIES

| | | | |
| --- | --- | --- | --- |
| buds-01 | buds-02 | buds-03 | buds-04 |
| buds-05 | buds-06 | buds-07 | buds-08 |
| buds-09 | buds-09b | buds-10 | buds-11 |
| buds-12 | buds-16 | | |
TULIP SERIES

| | | | |
| --- | --- | --- | --- |
| tulip-01 | tulip-02 | tulip-03 | tulip-04 |
| tulip-05 | tulip-06 | tulip pattern sample-01 | tulip pattern sample-02 |
| tulip pattern sample-03 | tulip pattern sample-04 | tulip pattern sample-05 | tulip pattern sample-06 |
| tulip tile-01 | tulip tile-02 | tulip tile-03 | tulip tile-04 |
| tulip tile sample-01 | tulip tile sample-02 | tulip tile sample-03 | tulip tile sample-04 |
BUBBLE SERIES

| | | | |
| --- | --- | --- | --- |
| bubble-01 | bubble-02 | bubble-03 | bubble-04 |
| bubble-05 | bubble-06 | bubble-07 | bubble-08 |
| bubble-09 | bubble-10 | bubble-11 | bubble-12 |
| bubble-13 | bubble-14 | bubble-15 | bubble-16 |
| bubble-18 | | | |
OCEAN BUBBLES

| | | | |
| --- | --- | --- | --- |
| ocean bubbles-01 | ocean bubbles-02 | ocean bubbles-03 | ocean bubbles-04 |
| ocean bubbles-05 | ocean bubbles-05b | ocean bubbles-06 | ocean bubbles-06b |
| ocean bubbles-07 | ocean bubbles-07b | ocean bubbles-08 | ocean bubbles-08b |
| ocean bubbles-05c | ocean bubbles-08c | | |
STEMS SERIES

| | | | |
| --- | --- | --- | --- |
| stems-01 | stems-01b | stems-01c | |
| stems-02 | stems-02b | stems-02c | |
| stems-03 | stems-03b | stems-03c | |
| | | | |
PODS SERIES

| | | | |
| --- | --- | --- | --- |
| pods-01 | pods-02 | pods-03 | pods-04 |
| pods pattern-01 | pods pattern-02 | pods pattern-03 | pods pattern-04 |
| pods sample pattern | pods sample pattern | pods sample pattern | pods sample pattern |
| | | | |
CLOUDS SERIES

| | | | |
| --- | --- | --- | --- |
| clouds-01 | clouds-02 | clouds-03 | clouds-04 |
| clouds-05 | clouds-06 | clouds-07 | clouds-08 |
| | | | |
| | | | |
STITCHED WOOD BLOCKS - samples

| | | | |
| --- | --- | --- | --- |
| wood block-028 | wood block-068 | wood block-088 | wood blcok-043 |
| wood block-046 | wood block-048 | wood block-053 | wood block-098 |
| wood block-065 | wood block-066 | wood block-0 | wood block-042 |
| wood block-070 | wood block-071 | wood block-077 | wood block-078 |
| wood block-102 | wood block-067 | wood block-082 | wood block-055 |
| wood block-aug.6 | wood block-039 | wood block-aug.1 | wood block-aug.7 |
| | | | |
UPCOMING SHOWS:

No shows are currently on the schedule.

Here is a list of stores that carry a variety of bg2770design's items:

Center for Maine Craft at the Maine Turnpike rest stop in Gardiner, ME

Archipelago Store in Rockland, ME

The Rock and Art Shop in Bangor, ME
the Bar Harbor, ME

Wall Studio Works in Raymond,

ME

Brahms Mount in Freeport, ME

Mung Bean in Boothbay Harbor, ME

****Interested in carrying our products visit the wholesale link above****
In the moment that something is created nothing else exists and nothing else is important. It's in that simple moment of combining unconscious and conscious thought that an artist can produce ART. It's the most fascinating process of creating.
The approach is probably the only thing that stays the same in the process. It's almost a play of how can you see the same thing with a different pair of eyes or from different points in time and space. Can you reinvent the design to look new just but adding a new element. This process is constantly inspiring me.
Most recently I embarked on a new art venture and I am creating originlas in a new format and medium. It is inspired by all that surrounds me and what we call energy. Through patterns and color I am creating a new body of work which I hope radiates in people's hearts. It's taken me a new journey within a rhelm we seldomly approach. My work has probably always been about the energy that it creates for the viewier, now it's much more conscious.
I hope that you'll join me on this journey and bring home one of the new pieces to warm your space and heart!
All the best, Gergana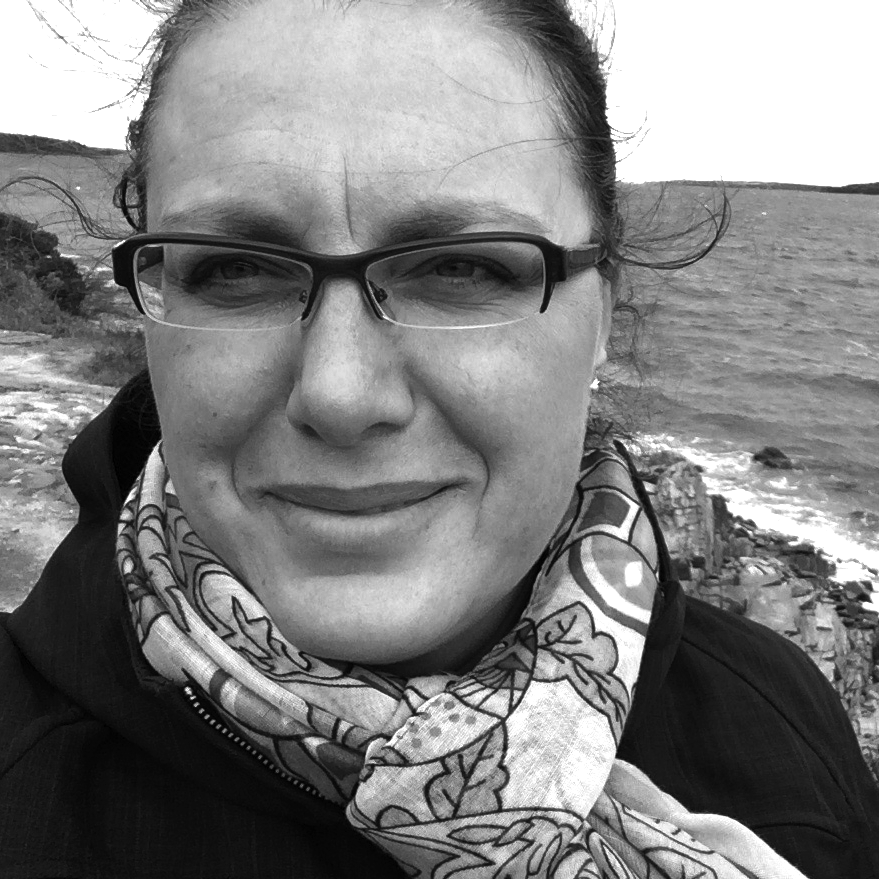 We will be happy to answer any questions you might have.
You can E-mail us or
call us at: 207.874.9533
We look forward to hearing from you.
If you're interested in liscensing some of our designs you can browse through the Art Gallery Tab
and also click here for a link to the surface patten design page where you can see a sample of
those designs and information how to get the full portfolio (as seen at Surtex).
Meanwhile if you have any questions you can call us at 207.874.9533 or e-mail us.
Thank you for doing business with us!
Cards produced by the Marian Heath Greeting Card Company for their 2014 line.